Camp Cedar Ridge: It's not just for summer anymore!
Discover the Good Year-Round
Enjoy the peace and serenity of Camp Cedar Ridge with these specials!
To book any of these specials or for further information, contact us at 503-429-2801 or via our contact form.
Winter Camps and Business Retreats
The Winter months are a great time to reflect and plan. Whether you are looking for a one-day business retreat or a multi-day winter camp for your center or nonprofit, Camp Cedar Ridge is the perfect choice.
To help kick off our first winter, we are offering a special of 2 nights and 5 meals for $125 per person, with a minimum of 20 people.
Plus, we now offer Team Building session options with 2 hours of facilitated indoor activities for your event.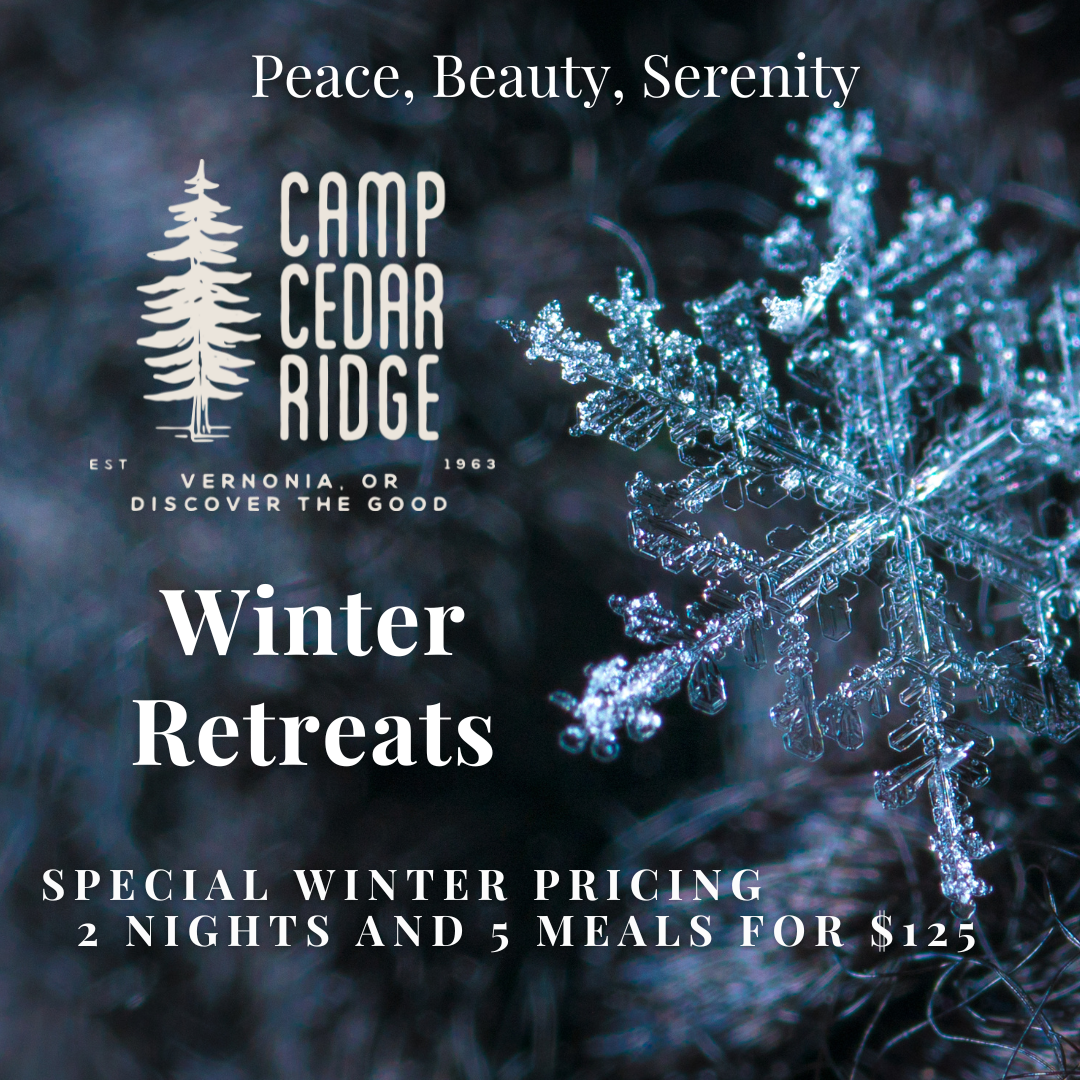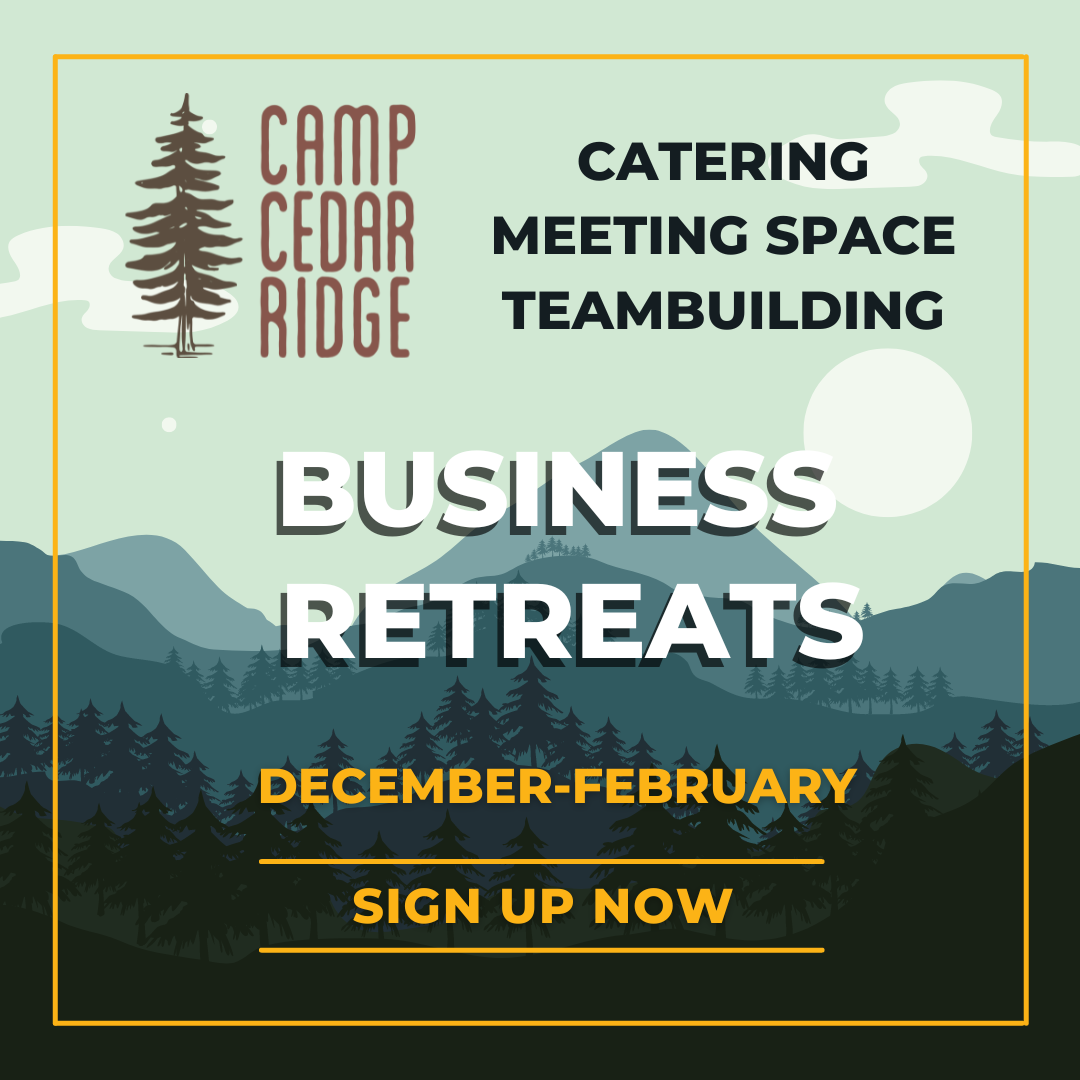 Camp Me/We
You asked, and we listened! Camp Cedar Ridge is stunningly beautiful in Summer & Winter! What is really special about winter is the additional space we have to offer personal retreats for individuals and couples. Every bed is filled in the summer months, but from December to May, we have private space available for short stays. Use this time for personal reflection or meditation. Or work on that book (you know the one). Wander our 35 acres of lush forest, sip coffee while you watch a herd of elk having their breakfast, read by the fireplace in the evening, and let our stream sing you a lullaby before you tuck into bed in your private cabin. We look forward to supporting your me or we time with delicious meals from the dining room. Camp Me/We: you deserve it.